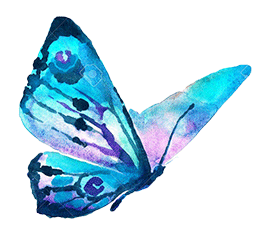 Happiness, Health & Healing
Through Breath Awareness
Hello and welcome to Breathing Connections
I am Heather Davis, an internationally certified breathwork practitioner. I'm so happy to share my passion of breath with you! Are you curious about breathwork, wondering if a breathwork session is right for you, or interested in setting up an online breathwork session? Please email me today.
---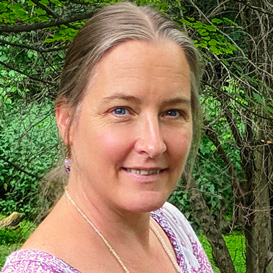 With 30 plus years' experience as a doula and breathwork practitioner, Heather brings a gentle nurturing presence to her work creating a therapeutic healing environment for her clients and students—introducing thousands to the healing power of their breath. She has particular expertise working with trauma, anxiety, stress related conditions and challenging situations. Heather is a certified Integrative Breathwork practitioner and trained in Coherent Breathing®. She currently provides breathwork in her private practice Breathing Connections and at Integrative Health Practices, receiving patients through physician referrals.
The capacity to live life happy, healthy and vibrantly alive is available within each one of us, in each breath. Through Breathwork we can experience and discover how easy it is to access our fullest potential within ourselves, just as we are!
What is Breathwork?
Breathwork is the art and practice of focused breathing techniques and breath awareness used for life enhancement and has a wide range of application. Breathing practices come in many forms and can be powerful ways to experiencing presence, healing and transformation. Breathwork can be used in a myriad of ways ranging from breathing practices used in meditation, yoga and stress reduction to therapeutic processes and medical applications in physical & occupational therapy, dentistry, and psychotherapy. Therapeutic type breathwork comes in many different styles, offering a powerful holistic healing pathway. Breathwork is an emerging field with many medical professionals and healing practitioners now recognizing the role breathing plays in our health and wellbeing.

How does Breathwork work?
Breath gives us life and deeply impacts our health, emotions and thoughts. How we breathe is how we live, yet most of us are living without any conscious awareness of how we are breathing. We are much more accustomed to looking outside to find what we are looking for—happiness, meaning, health, wealth, information, etc. What if what we truly need is already present within us and all we need to do is learn how to access it and listen? Focusing awareness on the breath draws the attention inward, opening a safe space within to more easily access what is most important and needed. Our breath is a mirror that can be used to look into ourselves, providing a link to deeper feelings, emotions and insights. Bringing breathing into our voluntary control is an empowering integrating experience, harmonizing the autonomic nervous system. Autonomic system balance rapidly influences how we experience our bodies, our emotions and our state of consciousness. Establishing and building a relationship with our breath encourages an active participation in life and healing.

Although breathwork can be done by anyone at any time, therapeutic type breathwork is often practiced with a trained, experienced breathwork practitioner. The supportive accepting presence of a breathwork practitioner provides a safe therapeutic environment to relax deeply and let go, perhaps in a way never experienced before. Breath is medicine, our own medicine which we have free access to.

Breathwork has been shown to alleviate and improve:

Asthma
Chronic pain
Depression and overwhelm
Drug addiction and addictive behaviors
Fears and phobias
GI related conditions
Health challenges
Heart Disease and Hypertension
Insomnia
Life transitions
Pre and post surgery
PTSD, OCD and ADHD
Stress and anxiety
Trauma and abuse
After experiencing Breathwork many report experiencing:

Changes in perspective
Changes in self limiting thoughts and patterns
Detoxification
Expanded breathing capacity
Heightened self awareness, confidence and self worth
Increased energy, awareness and focus
Overall Improved health and vitality
Reduced anxiety and tension
Restful sleep
Spiritual awakening
Stress Reduction
"Heather is insightful to individuals' needs in a way I've never experienced. She has helped me listen to my breath in ways that have allowed me to better understand myself and my relationship to my stressors. She's helped me to walk into the unknown fully confident that I have the love and support that I need to succeed."

Nick, teacher